Vycloud: A slick, sliding panel interface and plenty of weather data to keep you informed
Monday, January 7, 2013
Vycloud
Vycloud iPhone OS (4 stars with 162 Ratings)
$0.99
Free Offer Ended. This app was free on January 7, 2013, but the offer has expired. Follow us on Twitter or Subscribe by email or RSS feed to get daily App Gone Free notifications so you won't miss it next time. The following impression was made during the promotional period.

Today's iPhone app is a weather app called Vycloud, and it's an experience that is rather unique from the litany of weather apps you find in the App Store.
Vycloud has a unique sliding panel interface that is both gorgeous to look at, but also fun to interact with. Every bit of weather information you would look for in an app like this (temperature, future conditions, etc.) is there within the multi-panel design, along with some pretty crisp and slick graph displays to help you visualize the weather data. It supports GPS location, as well as a world time clock and 12/24 hour time mode, plus a lot more. It's worth checking out, so grab Vycloud today.

App Screenshots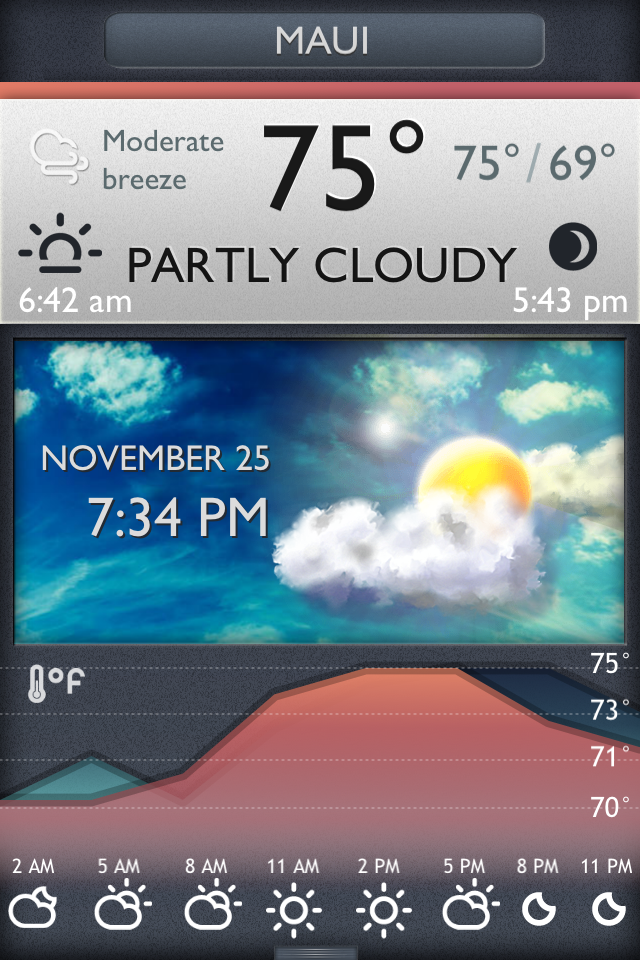 Today's Best Free Apps
Do you know that dozens of highly rated paid apps briefly go free every week? Discover the best of daily free apps on our Best Free Apps page.
Subscribe to Us
Click below to subscribe to our RSS, Twitter, or Facebook feed and get more cool iPhone and iPad news. Get the info on the day's best free apps. Don't miss out!
Follow @appchronicles