Timesquare: Keep Track of your Daily Activities and Time Allotment
Wednesday, June 20, 2012
Timesquare
Timesquare iPhone OS (3.5 stars with 34 Ratings)
$0.99 →Free
If you've ever wondered what all happened during your days and where your time was going, then you should check out Timesquare, a time tracking app for the iPhone.
Timesquare lets you keep track of your daily activities and the time it takes to do them in an easy and intuitive manner. Simply input your data in a matter of a few taps, choosing from a number of preset categories and adding how much time spent on them. You can even keep track of how much money your time is worth when doing client work to bill them later. The reports Timesquare gives are gorgeously designed and easy to review data with.
Grab it for free while you can.

App Screenshots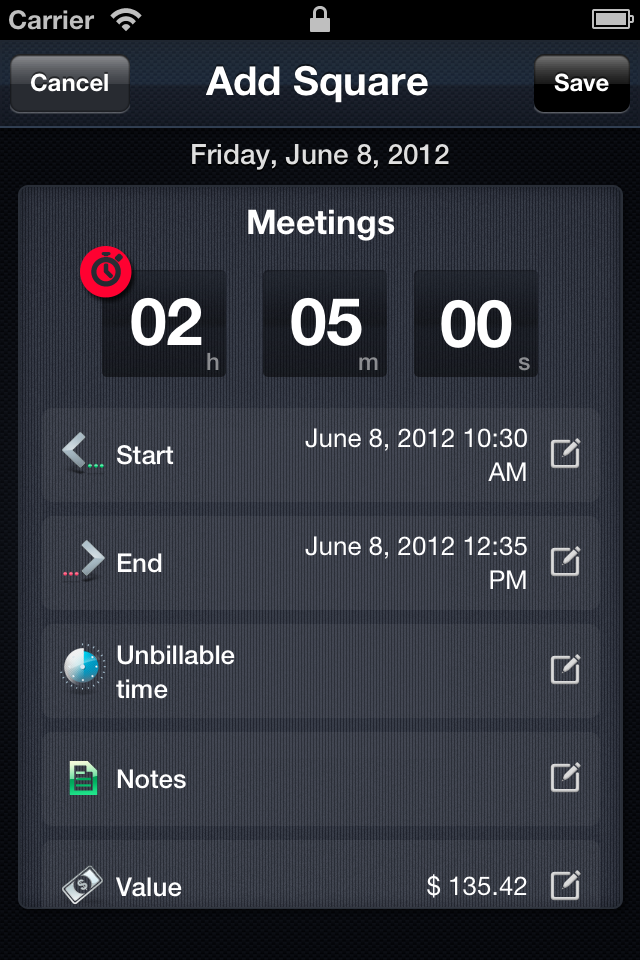 Today's Best Free Apps
Do you know that dozens of highly rated paid apps briefly go free every week? Discover the best of daily free apps on our Best Free Apps page.
Subscribe to Us
Click below to subscribe to our RSS, Twitter, or Facebook feed and get more cool iPhone and iPad news. Get the info on the day's best free apps. Don't miss out!
Follow @appchronicles