Pronto: List specific Events, Add the Tasks for those Events, and Count Down to Those Events
Tuesday, January 22, 2013
Pronto
Pronto iPhone OS (4 stars with 107 Ratings)
$0.99
Free Offer Ended. This app was free on January 22, 2013, but the offer has expired. Follow us on Twitter or Subscribe by email or RSS feed to get daily App Gone Free notifications so you won't miss it next time. The following impression was made during the promotional period.

Keeping track of birthdays, anniversaries, meetings, and everything that needs to be done along with those events can be a bit difficult when you have to remember a lot of them, so take out some of that difficulty with an app like Pronto.
Pronto helps you keep track of the important events or goals in your life, and it does it in an easy to navigate interface that is almost completely gesture based. You can add to-do items to specific events, giving you even more breadth of abilities, as well as see a clear visual representation of the amount of time you have left to complete those tasks before the event. The events each have their own countdown, as well as notifications when they're getting close. If you have a hard time remembering things like this, then check out Pronto.

App Screenshots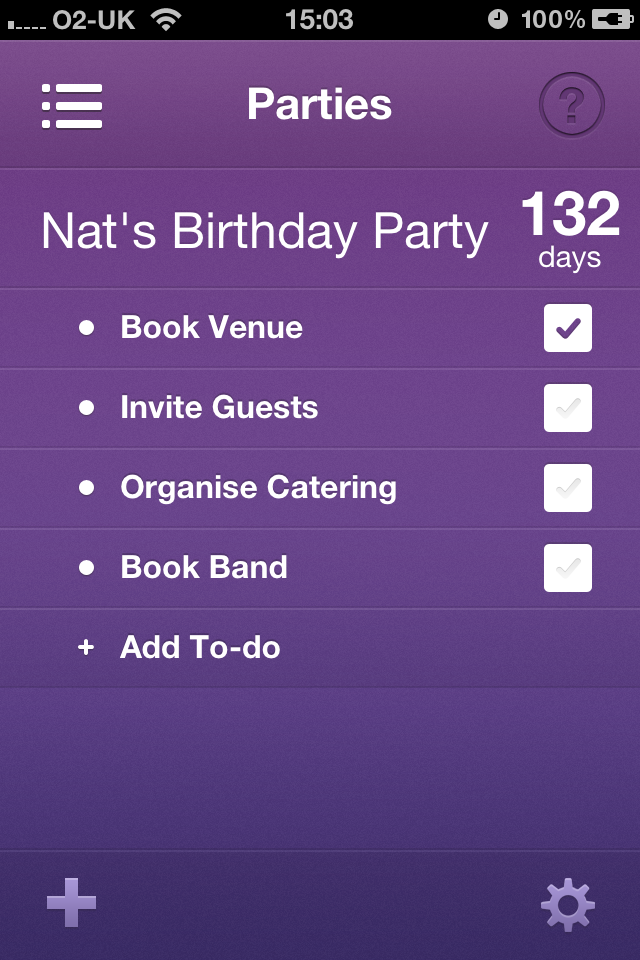 Today's Best Free Apps
Do you know that dozens of highly rated paid apps briefly go free every week? Discover the best of daily free apps on our Best Free Apps page.
Subscribe to Us
Click below to subscribe to our RSS, Twitter, or Facebook feed and get more cool iPhone and iPad news. Get the info on the day's best free apps. Don't miss out!
Follow @appchronicles