Mozaikr: Create a mosaic collage of many photos into one giant photo
Wednesday, January 30, 2013
Mozaikr
Mozaikr iPhone iOS (4.5 stars with 13 Ratings)
$0.99
Free Offer Ended. This app was free on January 30, 2013, but the offer has expired. Follow us on Twitter or Subscribe by email or RSS feed to get daily App Gone Free notifications so you won't miss it next time. The following impression was made during the promotional period.
If you're looking for another way to spice up your iPhone photos, then check out Mozaikr.
Mozaikr is an iPhone app that allows you to turn your photos into a beautiful mosaic of tons of other photos to make one giant photo. If you've ever seen the technique, then you know it's quite a sight to behold. Moaikr helps you create the effect with relative ease. Simply choose the photos you want and it will quickly make the collage for you. You can pinch and zoom into the photo to see the details of the other photos. It even has a built-in gallery, as well as the ability to export your work for the world to see.
App Screenshots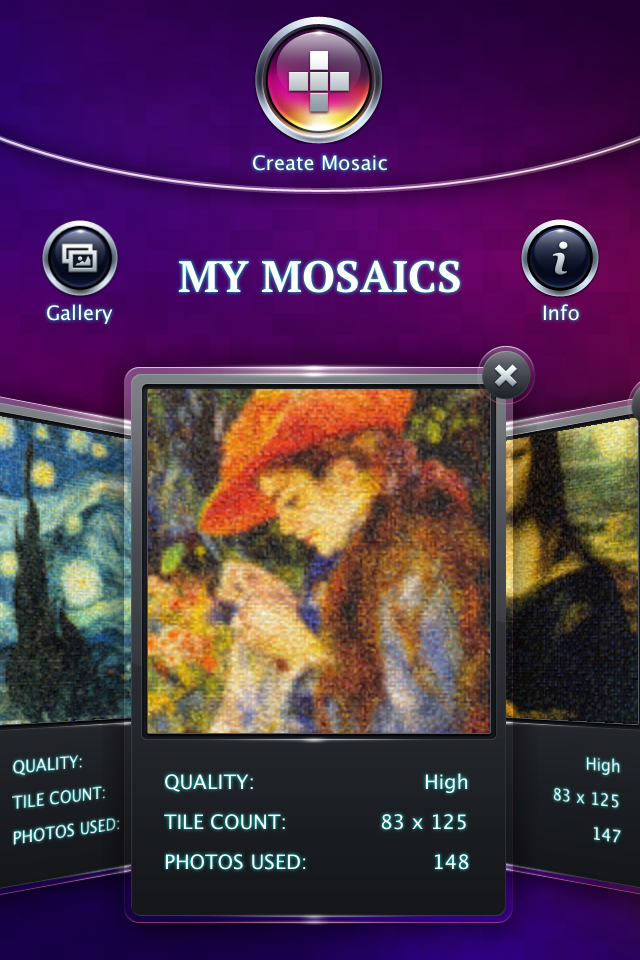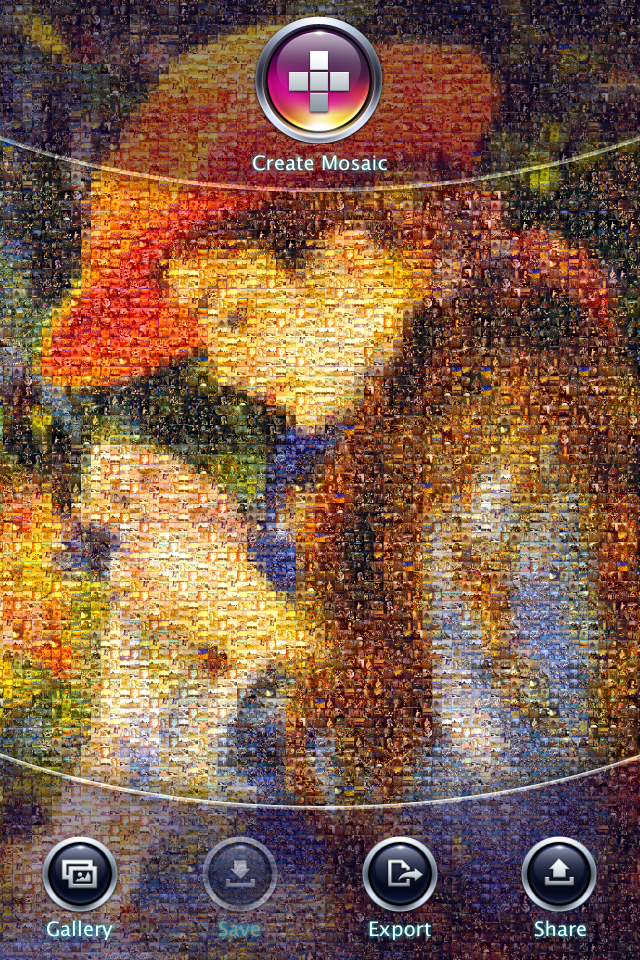 Today's Best Free Apps
Do you know that dozens of highly rated paid apps briefly go free every week? Discover the best of daily free apps on our Best Free Apps page.
Subscribe to Us
Click below to subscribe to our RSS, Twitter, or Facebook feed and get more cool iPhone and iPad news. Get the info on the day's best free apps. Don't miss out!
Follow @appchronicles