Listary: Create and Sync Your Lists at Super Fast Speed
Thursday, March 28, 2013
Listary — Share & Sync Lists
Listary — Share & Sync Lists iPhone iOS (4.5 stars with 73 Ratings)
$1.99
Free Offer Ended. This app was free on March 28, 2013, but the offer has expired. Follow us on Twitter or Subscribe by email or RSS feed to get daily App Gone Free notifications so you won't miss it next time. The following impression was made during the promotional period.
We have introduced many list and todo type apps here at App Chronicles. But don't overlook Listary, a list app that lets you easily create lists and share with others.
Listary lets users create lists at blazing fast speed. Quickly jot down your lists of items belonging to a category with its unique user interface. But it doesn't stop here. You can easily share and sync your lists with other users. Items that are checked off from the list on one device will automatically sync to the list on the another device. Sharing via SMS or email is also available. Another great feature Listary offers is its ability to sync with Simplenote With Listary, Simplenote users can now get those lists made a lot more quickly.
App Screenshots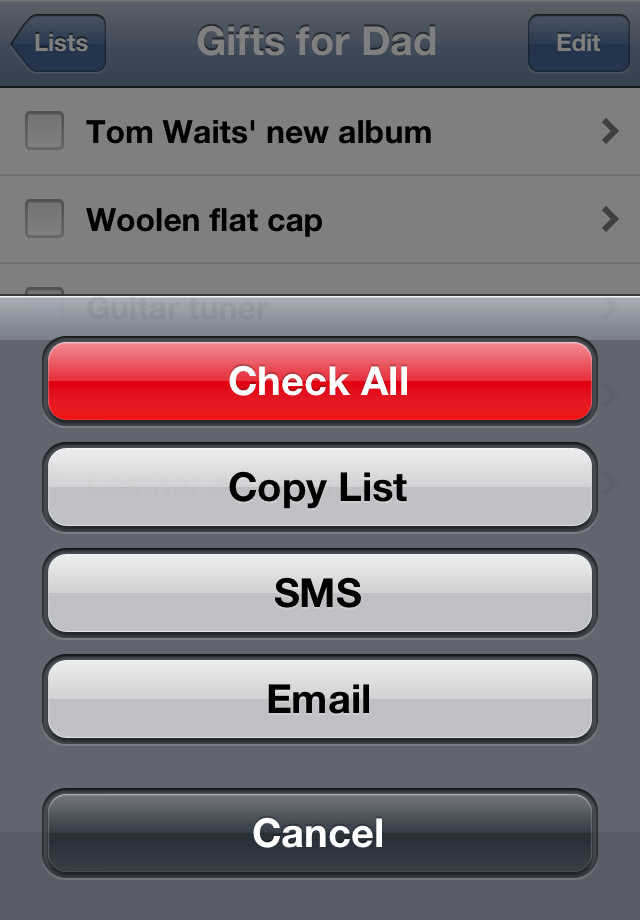 Today's Best Free Apps
Do you know that dozens of highly rated paid apps briefly go free every week? Discover the best of daily free apps on our Best Free Apps page.
Subscribe to Us
Click below to subscribe to our RSS, Twitter, or Facebook feed and get more cool iPhone and iPad news. Get the info on the day's best free apps. Don't miss out!
Follow @appchronicles