Fortify: Keep track all of your online data and Protect them with this High Security Application. Free for a Limited Time
Thursday, August 2, 2012
Fortify
Fortify iPhone OS (4.5 stars with 204 Ratings)
$1.99 → FREE

Free Offer Ended
Follow us on Twitter or Subscribe by email or RSS feed to get daily App Gone Free notifications so you won't miss it next time.

Your data is important, and the more and more our phones become a integral part of our lives, the more we'll be adding our information to them. This gets tricky, as a phone is easy to lose or break into, so keep that information protected on your iPhone with Fortify.
Fortify is a security app that stores your data and information, and locks it under tight security. Create a security firewall to protect and store various account information (passwords, and more), banking info, personal notes, photos, videos, and more. You can back up your info inside Fortify as well via Dropbox, for that extra protection against a loss. With so many features to keep your personal information and private data under control, this password locking app is definitely worth taking a closer look.

App Screenshots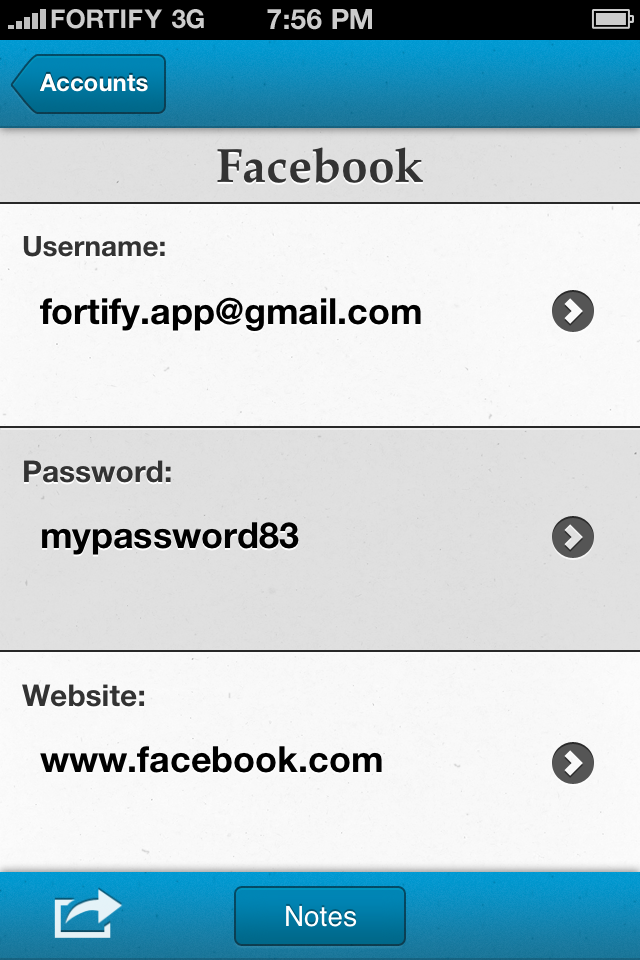 Today's Best Free Apps
Do you know that dozens of highly rated paid apps briefly go free every week? Discover the best of daily free apps on our Best Free Apps page.
Subscribe to Us
Click below to subscribe to our RSS, Twitter, or Facebook feed and get more cool iPhone and iPad news. Get the info on the day's best free apps. Don't miss out!
Follow @appchronicles