FineReader Touch: Scan documents and access them on your iPhone or on the web via the cloud
Wednesday, March 6, 2013
FineReader Touch
FineReader Touch iPhone iOS (3 stars with 53 Ratings)
$3.99
Free Offer Ended. This app was free on March 6, 2013, but the offer has expired. Follow us on Twitter or Subscribe by email or RSS feed to get daily App Gone Free notifications so you won't miss it next time. The following impression was made during the promotional period.
FineReader Touch is an iPhone client and document scanner app for those of you who have a FineReader Online account. Even if you don't have an account with FineReader, the app is worth checking out, and you can create your own account in just minutes.
The basic idea of FineReader Touch is that you can access digital copies of paper documents you've scanned into your FineReader account. Add something from the web account, and then access it from the iPhone. You can even scan documents into your account straight from the iPhone using the OCR functionality. You'll get one hundred pages to start with, and you can purchase additional pages as you need to. This is great for students, business folks, and anyone who might want a digital copy of whatever documents they might need, so check it out.
App Screenshots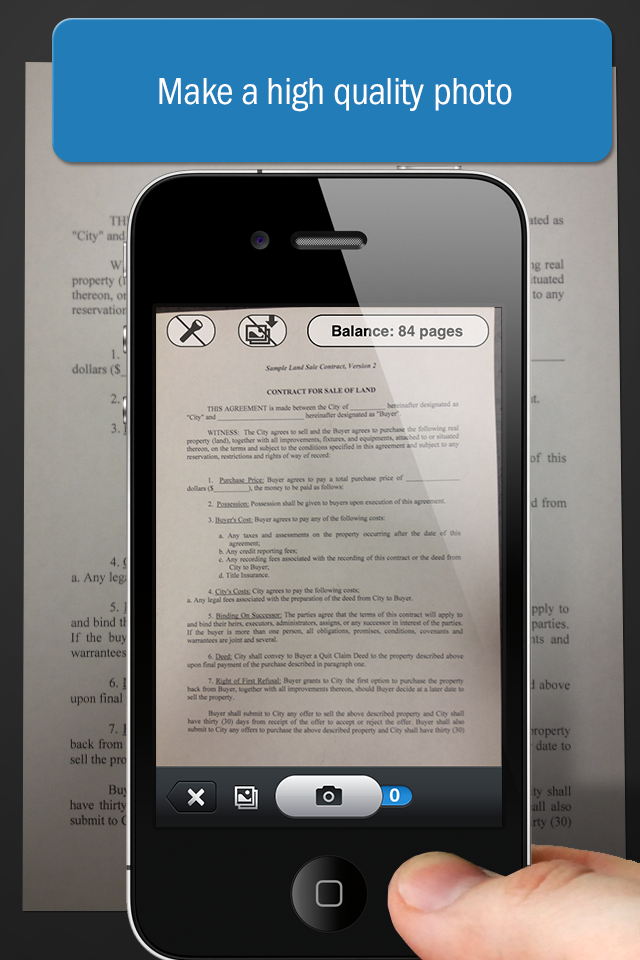 Today's Best Free Apps
Do you know that dozens of highly rated paid apps briefly go free every week? Discover the best of daily free apps on our Best Free Apps page.
Subscribe to Us
Click below to subscribe to our RSS, Twitter, or Facebook feed and get more cool iPhone and iPad news. Get the info on the day's best free apps. Don't miss out!
Follow @appchronicles