Fatify: Funniest App Ever! Fatten Friends and Yourself up for a Laugh
Wednesday, December 19, 2012
Editor's Pick: Fatify
Fatify iPhone OS (4 stars with 9830 Ratings)
$0.99 →Free
We all have that sense of curiosity that makes us wonder what we would look like if we were a couple hundred pounds heavier than we currently are, right? No? Is that just me?
Well, anyway, Fatify gives you the opportunity to do just that.
Take a picture of someone's face and see what the result would look like if they ate about fifteen cheeseburgers a day. It's very simple and easy to do once you've taken the photo. After you've created your masterpiece (or monster, depending on your perspective and sense of self-deprecating humor), there are fun options such as animating your face to smile, blink, yawn and react when the photo is tapped or swiped. There's even a fun ability to make the face jiggle when poked, which is something every large person I know loves to have happen to them.
After you're done with your fun, upload the hilarious picture to Facebook, Twitter, and email to share with the world.
App Screenshots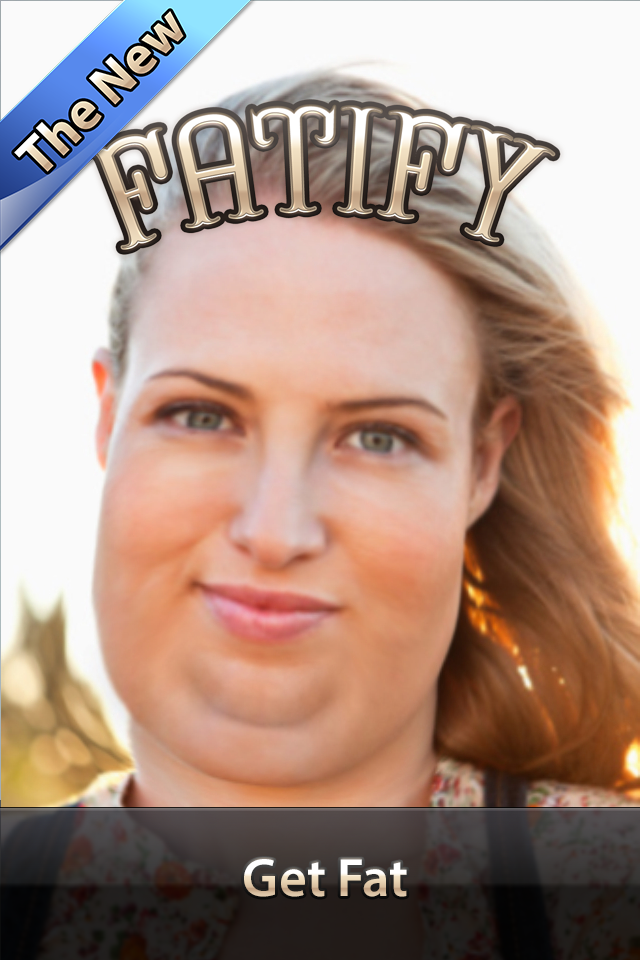 Today's Best Free Apps
Do you know that dozens of highly rated paid apps briefly go free every week? Discover the best of daily free apps on our Best Free Apps page.
Subscribe to Us
Click below to subscribe to our RSS, Twitter, or Facebook feed and get more cool iPhone and iPad news. Get the info on the day's best free apps. Don't miss out!
Follow @appchronicles