Drunk Text Savior: Keep yourself from sending those embarrassing messages with this application
Friday, August 24, 2012
Drunk Text Savior
Drunk Text Savior iPhone OS (4 stars with 11 Ratings)
$0.99 → FREE

Free Offer Ended
Follow us on Twitter or Subscribe by email or RSS feed to get daily App Gone Free notifications so you won't miss it next time.

Our phones can get us into a lot of trouble when we're not careful, especially if it's during a night of drinking and partying with friends. When we are in those moments, we don't always think with the best of our abilities, and apps like Drunk Text Savior look to help us out there.
Drunk Text Savior will keep you from sending out those embarrassing text messages when you're a little inebriated, to say the least. The app gives you the ability to set a photo for the contact you're hoping to send a message to, so you know who it is, as well as large text, and a warning meter that notifies you when your message is taking a turn for the worst. It marks up misspelled and curse words, saving you from potential disaster. It even reads your message out loud for you. The app helps in more ways than just this, and it might be useful if you're ever planning on going out.

App Screenshots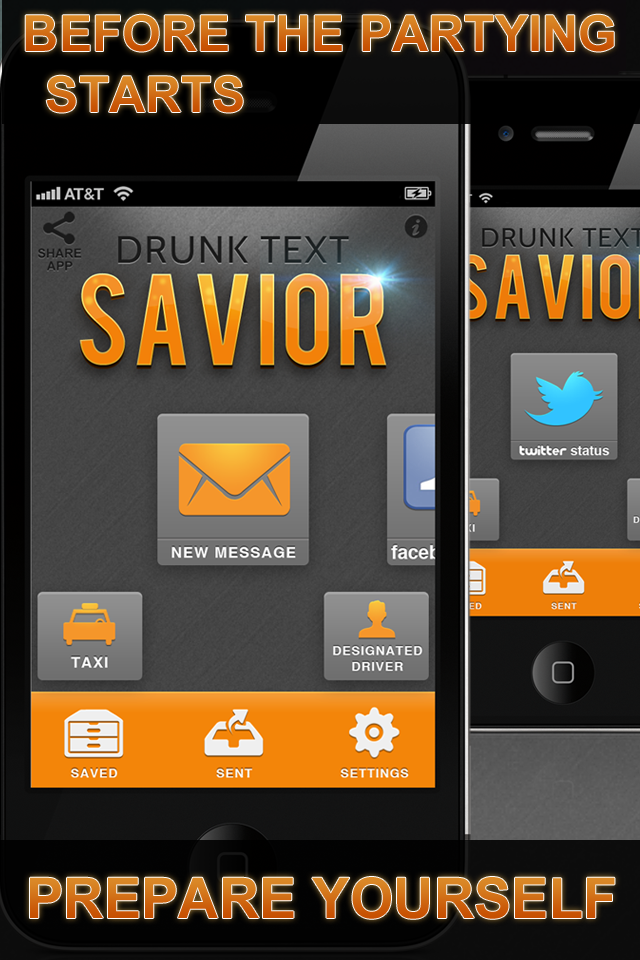 Today's Best Free Apps
Do you know that dozens of highly rated paid apps briefly go free every week? Discover the best of daily free apps on our Best Free Apps page.
Subscribe to Us
Click below to subscribe to our RSS, Twitter, or Facebook feed and get more cool iPhone and iPad news. Get the info on the day's best free apps. Don't miss out!
Follow @appchronicles