Angry Birds Rio: Wow! The Popular Angry Birds Game Based off the Movie Rio goes Free for a limited time
Thursday, January 17, 2013
Editor's Pick: Angry Birds Rio HD
Angry Birds Rio HD iPad Only (4.5 stars with 49737 Ratings)
$2.99 →Free
Today's special gem of an app gone free features Angry Birds Rio, the immensely popular offering from the makers of one of the greatest iOS games of all time.
In this edition, the birds from Angry Birds are transported to Rio de Janeiro. They have to escape their captors while saving two of their fellow captive friends, a couple of rare macaws from the hit movie Rio. Enjoy the original physics based action of Angry Birds mixed with a few twists from the movie for a different kind of Angry Birds experience. As you would expect with anything from the folks at Rovio, addicting gameplay and plenty of fun await your download.
Editor's Pick: Angry Birds Rio
Angry Birds Rio iPhone OS (4.5 stars with 163996 Ratings)
$0.99 →Free
This is the iPhone version of Angry Birds Rio.
App Screenshots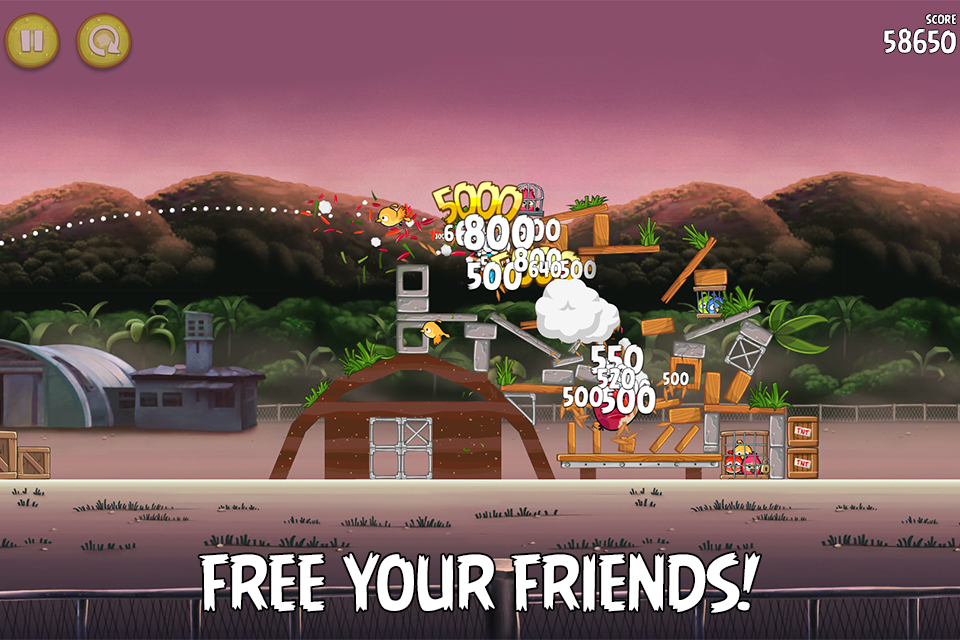 Today's Best Free Apps
Do you know that dozens of highly rated paid apps briefly go free every week? Discover the best of daily free apps on our Best Free Apps page.
Subscribe to Us
Click below to subscribe to our RSS, Twitter, or Facebook feed and get more cool iPhone and iPad news. Get the info on the day's best free apps. Don't miss out!
Follow @appchronicles